If you have ever watched TV programmes like "Rip off Britain", then you'll know that unfortunately there are some 'removal companies' out there who have no concern for their customers' belongings and providing them with the quality of service that they have paid for - adding one more hassle to what is already a very stressful process. Here at Gentlevan Removals we are committed to providing our customers with a removal service that they can trust, and so we've put together three key things you should look out for when choosing a removal company to help you avoid using the services of cowboy movers.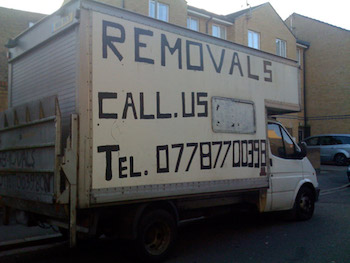 The cheapest quote is not always the best one!

It's a sad reality that while their quotes may appear to be much cheaper at first, hiring a less than reputable removal company can end up costing you a lot more money in the long run, resulting in a false economy for you as the customer. For example, companies such as this are less likely to be concerned about furniture damage, may not have insurance in the case of any claims, and might not even show up on the day of your move, leaving you high and dry on a day where punctuality and reliability are extremely important. Also, they may have hidden charges and may be less experienced in moving heavy furniture and boxes, taking longer to do the job than is needed and not providing you with the level of service that you expect.



Check their testimonials

If you've seen a quote that appears to be cost effective, before you even consider signing on the dotted line and booking a removal company, take some time to check their testimonials first! For example, look to see if they have any Google reviews and make sure you read a couple to get a clearer picture of the type of service that they offer. Also, have a look on their website (if they have one that is!) and search for signs that they are part of a trade organisation related to the removal industry such as BAR, National Guild of Removers and Storers or Move Assured. These organisations are dedicated to providing excellence in the removal industry, for the benefits of both removal companies and their customers, through a set of clear standards. Checking both of these things can help you to establish whether a removal company is trustworthy or not and whether you should consider giving them your hard earned money - alternatively, why not ask a friend or family member whether they have any positive recommendations for removal companies too?



Request a home survey

Any reputable removal company will happily offer you the chance to have a free pre-move survey of your home, to establish the quantity of possessions that will need to be moved and whether you have any particularly fragile belongings or items that will need to be protected during transit and handled with extra care. This visit will also give a removal company the opportunity to discuss your requirements for the move with you, something that cowboy movers probably won't be interested in doing, and this would also be a good time to check the equipment that the removal company has. For example, ensure that they have a good supply of blankets, covers, and hanging wardrobes so that your belongings can be transported safely and securely too.




When it comes to moving, at Gentlevan Removals we're here to help! We will try to make your move go as smoothly as we can, so why not let our team of removal experts do the job for you? To find out more about our moving service, contact us for a quote today!