If you are looking to move house soon, then it's likely that you're going to be very busy getting
everything ready. That means starting to pack up all of your belongings, and also looking at booking a professional removal company for the job too.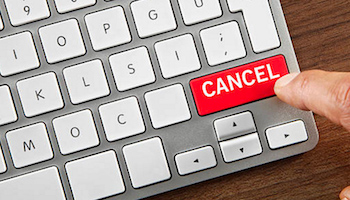 It's no secret that moving house is one of the most stressful things that you'll ever do, and this is
made even more stressful by the fact that sometimes things don't always go to plan – house sales can fall through, money takes longer to transfer than expected, and it may not always be possible for you to move on the day that you first expected to as well due to sickness or a family emergency for example. As a result, you could lose your removal service deposit and be out of pocket as a result – is that something that you could afford to do?

With that in mind, at Gentlevan Removals we offer our customers a cancellation/postponement
waiver, to offer you total peace of mind in the event that your moving day plans fall through. But what does it mean for you?




What is our cancellation/postponement waiver?

When you add our cancellation/postponement waiver to your booking in advance of your
moving day, we will agree to waive the charges mentioned above, as long as
we receive notice in writing of your intention to cancel/postpone our services no later than 48 hours in advance.

This means that you won't lose your deposit, and we will just carry it forward when you have another confirmed date. However, it's important to note that under the waiver, you're only able to change the date of your move once.



How much does our cancellation/postponement waiver cost?

You can find the cancellation/postponement waiver cost on your moving quotation.


How do I add a cancellation/postponement waiver to my booking?

If you'd like to add our cancellation/postponement waiver to your booking, simply let us know at the time of booking and we'll sort out the rest!