Piano Transport
Need help moving a piano in the Oxfordshire area? Gentlevan Removals has the skills and expertise to make your piano removal simple and stress free.
Based in Banbury and working in Bicester and Oxford, Oxfordshire and Warwickshire, Gentlevan Removals are experienced piano removers.
Piano removals call for experienced handling from specialist removers. They are beautiful and delicate instruments. Piano removals must be managed with great care to prevent damage, not just to the polished surface of the instrument, but to the internal workings.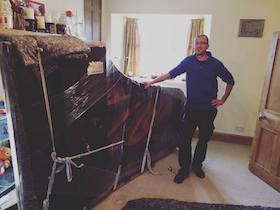 Fully insured piano removal company
Pianos are valuable instruments, so it's essential your chosen piano transport company is competent, skilled and fully insured.
Gentlevan Removals will ensure your piano is wrapped and well protected before effecting its removal. Piano dollies and straps are used in the removal process, and your piano will remain safely wrapped while in transit to its destination.
Piano dolly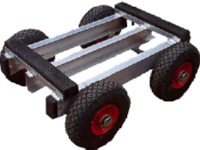 Grand piano removals
If you have a grand pianos removal in mind, you'll be reassured to know Gentlevan Removals uses piano skid to ensure the complete safety and protection of your treasured instrument.
Piano skid
Once your piano has been delivered, don't forget to arrange for it to be re-tuned to return it to its peak condition!
Whether you need help moving an upright piano, a baby grand or a full-size grand piano, Gentlevan Removals won't let you down. Request your piano removal quote today using the online form.
Non-standard piano removals
Moving a piano is usually a straightforward process. However, if your piano removal involves stairs or any inaccessible areas, an initial visit will be needed. Simply contact Peter Vass to arrange a convenient time to call.
Why use a piano removal company?
Because pianos are very heavy, their removal calls for specialised equipment and expertise. It is not a job for the DIY remover. As well as risking damage to the instrument, personal injury can be sustained. Instead, let Gentlevan take the strain - ask for a competitive piano removal quote today.
Gentlevan Removals - for safe, efficient piano removals across the Oxfordshire, Northamptonshire and Warwickshire areas.
One man piano move